Hi All, As this is a bit more modern there are more things we can and cant do on here compared to the old one.
To fill in your signature or edit your avatar just follow the simple steps in the pictures below.
First Step is to get into the user setting page this is done by clicking on the cog icon top right of the forum bar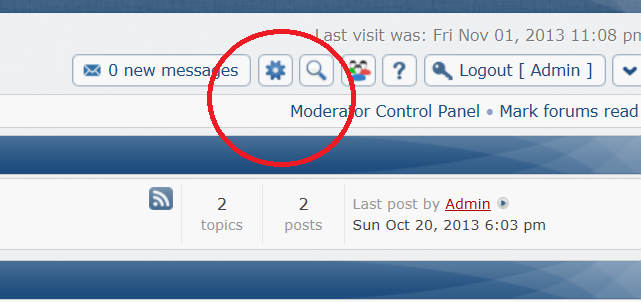 From there it will take you to this page
Here you have all the areas you can edit or alter etc.
The Profile button takes you to where you can edit various aspects of your profile.
Edit Profile is where you can enter any information about you including birthdays etc.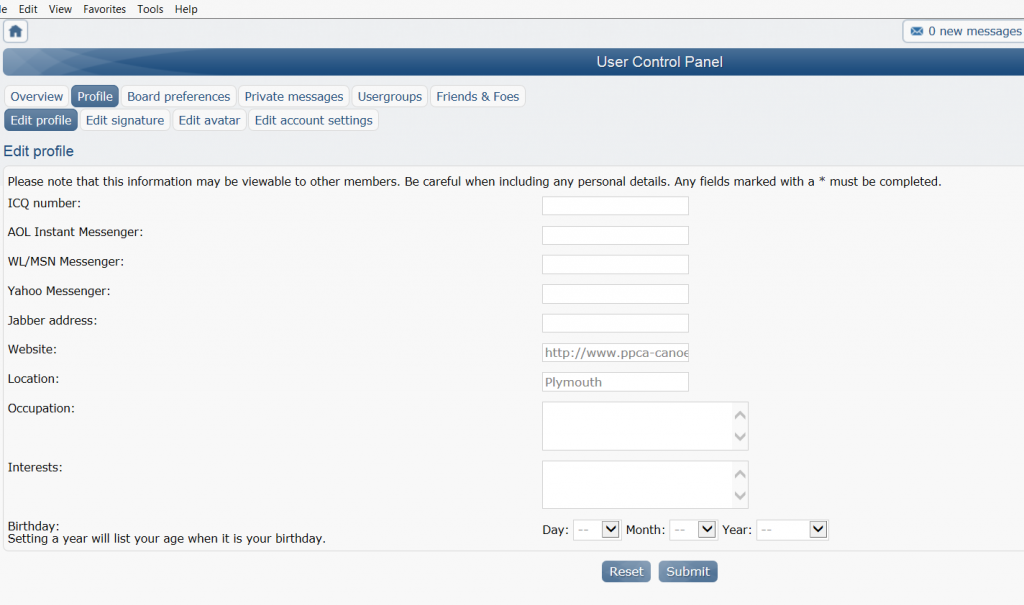 Edit signature is where you can put a phrase or line which you want to finish all your posts with. Some random comment etc.
Edit Avatar is the picture in the left bar at the side of the postings. To edit this click as below and either upload a suitable picture from your computer or look through our galleries to find one you like.
.
Once your editing is complete just press submit and click the picture of the house top left to return to the main forum board. Or our PPCA logo in the top bar to return to our main website.
PPCA Forum Admin
---
Return to Rules, Help, Hints and Tips
Who is online
Users browsing this forum: No registered users and 1 guest